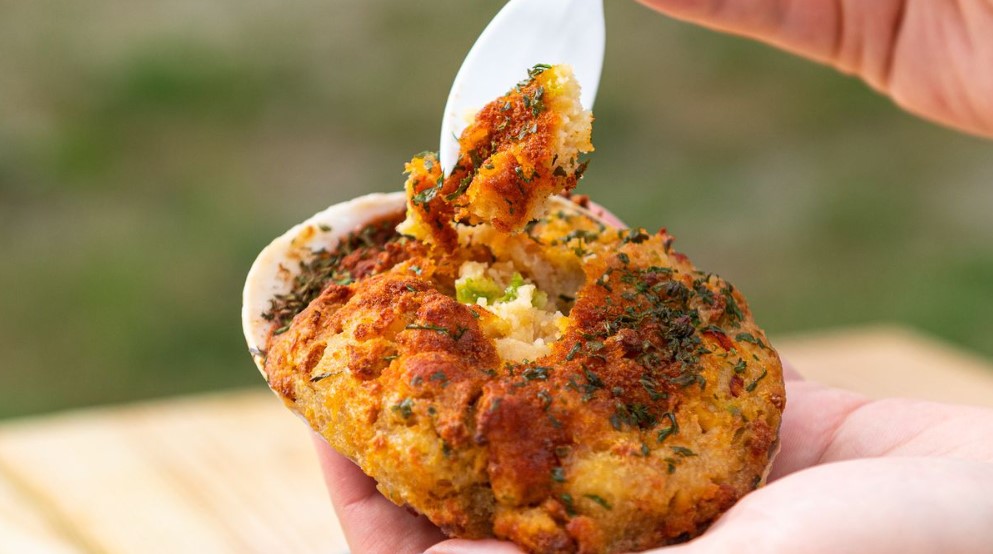 In our opinion, the best part of traveling is the food eaten along the way. What is it like visiting a new area if you cannot enjoy the food of their city? Some sections of the U.S. have food as unique as its people. Let's talk about some must-have favorites of the Northeast. 
Lobster Roll
If you thought we would be able to get through this list without mentioning lobster, you'd be wrong. There are also at least a handful of restaurants that claim to have the best lobster roll in the area. This bite is a staple here and no wonder it is so. Lobster meat should be placed in a long, sub-like roll with various toppings. If you're looking for that buttery flavor, you'll want to make sure your roll is toasted with butter to perfection.
Many of the locations that serve this famous specialty serve them on hot dog buns. The bun is split "New England style". This means instead of cutting it down the side, there is a slice down the top portion of the roll. This is so that there are flat sides for grilling. Traditionally, this craze was created in Maine. But they serve these delicious rolls all along the eastern coast.
A lot of the sandwiches come with mayonnaise and the lobster is usually served cold. However, usually, a lobster "salad" roll is the cold version and the lobster roll is the hot version. You'll have to read the menu carefully though if this is something you are particular about. 
Boston Baked Beans
You can't argue much here with where this dish came from. Boston of course didn't create the baked bean, but they were responsible for creating a version that is still enjoyed today. Traditional Boston baked beans contain molasses and are flavored with salt pork or bacon. 
Molasses was popular in Boston during the 1600s. They became a large exporter of rum which is produced by the fermentation of molasses. During that time, the molasses was put into baked beans and the Boston baked bean was born. From there, the Boston staple took off. Now you can find Boston-style baked beans in cans in your grocery store.
Boston is known as "Beantown" to this day and there are examples of the ever-present bean all over the city. Make a pit stop at the Beantown Pub to get homemade baked beans with brown bread. Beantown Pastrami Company offers authentic baked beans as well. Both spots are a vital stop on your Boston tour. We suggest embracing the bean if you have been reviewing Boston houses for sale.
Boston Cream Pie
Another one hailed from Boston, the Boston Cream Pie may be the most delicious on this list. A cream pie is a cake with cream filling. These were popular around the 16th century. The Boston Cream Pie specifically was said to have been created for the first time by Armenian-French chef M. Sanzian at the Parker House Hotel in Boston.
Traditionally made with 2 layers of butter sponge cake, filled with custard, and brushed with rum syrup. Then more custard and toasted almonds on the outside of the cake. Finally finished with chocolate fondant. Eventually, it became the most popular of its type in the city and was hailed as the official Boston Cream Pie. 
There's one thing for sure, if you're traveling to New England this summer, you're not going to leave on an empty stomach. All of these are perfect if you're looking to immerse yourself in the culture and tastes of these northern colonial states. But we would never steer you in the wrong direction so we hope you take our advice!
Related Posts