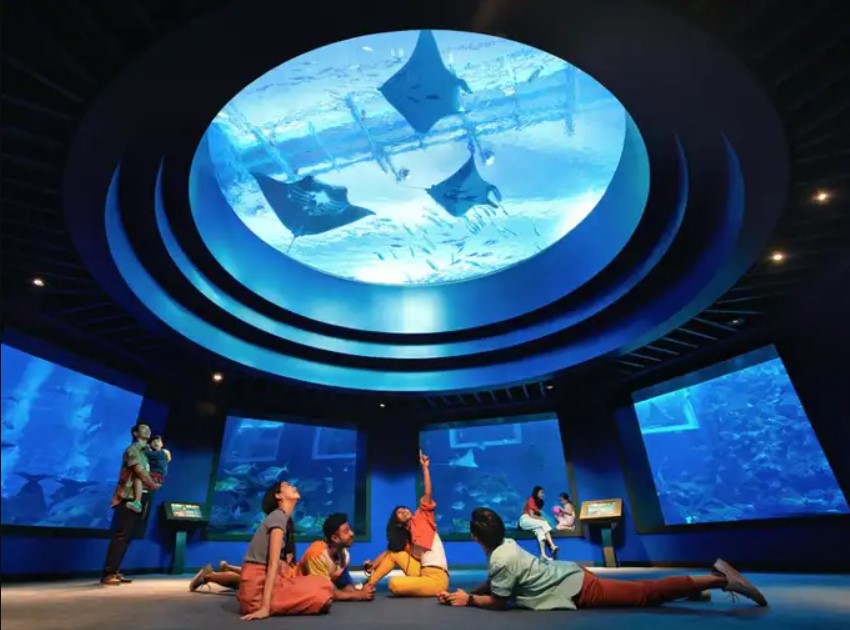 SEA Aquarium is an educational tourist spot that is suitable to be a vacation destination for families and children. This place is located on Sentosa Island, exactly opposite the entrance of Universal Studios Singapore. Here you can see one of the largest aquariums in the world which exhibits various types of animals, thousands of fish, and various marine life that come from various types of different habitats.
If you are already planning for a family vacation to SEA Aquarium Singapore, you can check on Traveloka for SEA Aquarium tickets information. Since it is a quite large aquarium and plenty of attractions, it is needed to know tips to travel. These 5 useful tips can be your best reference before traveling to SEA Aquarium Singapore. Let's check 'em out!
1. Arrange Your Itinerary
SEA Aquarium Singapore is located in the Resort World Sentosa area on Sentosa Island. If you plan to come here, it is recommended to arrange or schedule it on the same day as your plan to visit Sentosa Island. On this island, apart from having several beautiful beaches and natural attractions, there are also recreational rides and other family tours such as Dolphin Island, Universal Studio, water playground at Adventure Cove Waterpark, and The Maritime Experiential Museum.
2. How to explore SEA Aquarium
In order to get all the experiences and enjoy the beauty of marine life at SEA Aquarium Singapore, it takes around 3 hours to half a day. You can stay here longer if you take your family for educational tours and see every detail of the aquarium and observe the marine animals. Create your plan to spend around 3 hours to get the best experience in SEA Aquarium Singapore.
3. Interesting Spots at SEA Aquarium
Almost all parts of the SEA Aquarium are worth a visit because they feature a variety of marine animals. From the following spots, a list of most favorited places that can be seen at the SEA Aquarium starts from the Ocean Journey where you can see the beauty of jellyfish, Discovery Touch Pool where you can touch or take a closer look at some marine animals, Ocean Dome, Reef Manta Ray, Moral Eey, and Shark Sea. Don't forget the shark tunnel, a very large aquarium in which there are thousands of fish, one of which is a whale shark.
4. Bring Your Identity
Bring a passport as identification, especially if you bring children under 3 years old. This is important for verification by the counter guard officer for no entry fee is charged. The SEA Aquarium Singapore doesn't charge an additional fee for children under 3 years old. So, make sure you're all set up!
5. Best time to visit SEA Aquarium Singapore
SEA Aquarium Singapore is suitable to visit anytime or throughout the day. Since this place is also indoors, you don't need to worry about the weather conditions outside, whether it's raining or hot. If you're coming for the educational tour in the SEA Aquarium, it is recommended to come in the morning when the atmosphere is not too crowded so you can enjoy it in a calmer atmosphere. The advantage of coming early is that you can also take pictures in the shark tunnel and the largest main aquarium with conditions that are not too crowded with visitors.
After you read these 5 tips when visiting SEA Aquarium Singapore, you will surely be more aware and well prepared to take your family. Happy vacation!
Related Posts